Legacy Society
Throughout our history bequests have played an integral role in shaping the future of Garnet Health Foundation and its predecessors, Arden Hill and Horton Memorial Hospitals. Individuals who shared the hospital's vision to provide the best healthcare possible became generous benefactors and helped to build new hospital wings, launch new services and fund new technologies. In total, bequests have accounted for more than seven million dollars in philanthropic donations.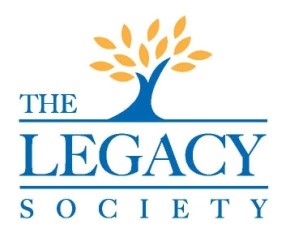 Planned Gifts are a wonderful way to make a larger and more meaningful gift, but many people do not consider this option. Planned gifts require the expert assistance of an attorney, estate planner or other professionals who can best decide your personal circumstances and tax savings benefits. Examples of the most common planned gifts include bequests, appreciated securities, life insurance, annuities and trusts.

Today, as we embark on a new chapter of shaping the healthcare for our region, bequests and all planned gifts provide a wonderful option for someone to support the hospital and to leave a legacy. A planned gift may well afford an opportunity for a person to make a special gift of a lifetime.

No checks need to be written, no funds transferred…with the stroke of a pen you may leave a legacy to Garnet Health Foundation and help to fund the future. Just ask your advisor to include a statement in your estate plan or will, such as …."We/I give to Garnet Health Foundation the sum of $______." We hope that if you do, that you will share the news with us so we may recognize you in our Legacy Society.

If you need more information about planning a gift, please contact William Dauster at 845-333-2386 or email him at [email protected].